During the past years, meetings and conferences have shifted from face–to–face occurrences and physical spaces to the online platform. Many organizations prefer virtual events due to their affordable costs. However, virtual conferences can also be boring and isolating. Hybrid events, which are described as a combination of in-person and online aspects, might be a preferred substitute for offline events. They are cheaper than traditional events but more interactive than entirely virtual events.
Since 34 percent of business owners anticipate increasing their investment in hybrid events over the next few years, the research predicts that this sort of event will continue to increase in frequency. So to help you out, here is the list of top digital tools that can help you to perform your event successfully.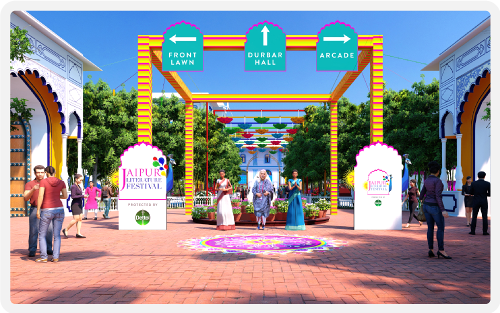 Importance of tools in hybrid event
In comparison to conventional in-person conferences, virtual gatherings frequently lack interaction and dynamics. It's also possible that some people won't feel comfortable attending an event online. Virtual events may potentially fail due to technical issues, organizational issues, and participant disengagement.
Online gatherings also run the risk of degenerating swiftly into unpleasant situations. It might be challenging to ensure that everyone is having fun and interacting with one another when they are not in the same room. Interactive technologies and tools can be added to hybrid events to make them into a solution for difficult and unorganized conferences. There is a wide range of tools that you can use to make your hybrid event run smoothly and more engaging. Some of them are given below:
Top high-tech tools you need for your hybrid event
By using the following interactive tool you can change your event from a passive experience to an engaging one. Some features like quizzes and polls can help your participants be involved in the event and increase the engagement level.
#1 GoBrunch
Top-of-line streaming equipment is essential for hosting a hybrid event. But, if you don't have the budget to purchase the expensive equipment, don't worry you can consider GoBrunch. It is a digital platform that offers a streaming service and doesn't require any expensive equipment. All you require is a stable internet connection and laptop. This tool is perfect for small hybrid events because it allows users to have up to 120 attendees. GoBrunch is also suitable for webinars.
#2 Swapcard
Swapcard is a community and event platform for hybrid, virtual and in-person conferences. This digital platform utilizes end-to-end technology. If you are looking for a hassle-free and cost-effective platform for your hybrid event, Swapcard can be an ideal option for you. This platform includes a wide range of features such as online and in-person registration, live Q&A for hybrid audiences, way-finding, and indoor mapping.
#3 Google Meet
Google Meet is a hybrid conference platform. Many business owners utilize this platform for hybrid events. Google Meet has different features such as virtual backgrounds, group chat, and screen sharing. One of the positive points about this platform is that it is free to use. You will be happy to know that it has a longer time limit for online events compared to other conferencing tools like Zoom. You can consider Google Meet if you are looking for an affordable way to host your hybrid event.
#4 Glisser
Glisser is one of the famous and leading hybrid event platforms. You can use his platform in order to improve audience interaction and engagement. A few advantages of Glisser are that it allows participants to access slide decks, take notes, interact with presentations in real-time, and access on-demand content.
#5 Mentimeter
A professional event is incomplete without a presentation. Slides are the perfect option for announcing and presenting important points. However, they can become boring if the participants are not interested and engaged. Mentimeter is an integrative tool that can help you engage your audience. This platform allows you to insert polls and questions into your presentation in order to make your event more interactive and interesting. Mentimeter helps you to keep your participants tuned in during the presentation and get feedback from them.
#6 Eventmobi
If you are searching for a professional platform, Eventmobi can be an ideal option for you. This platform is utilized by different associations, agencies, and businesses for the hybrid event. You can also utilize Eventmobi for different conferences such as annual conferences, board meetings, sales kick-offs, company retreats, roadshows, and product launches.
#7 Slack
Slack is a perfect platform for hybrid events. Slack helps you to communicate with your participants in real time. It also offers an opportunity to get feedback from participants. This platform has a wide range of tools that you can utilize for hybrid events.
There is the video and voice call option which is best for small group discussions. With this, you can also create channels, share files and set up reminders. In order to make your conversation more entertaining, you can use its GIF collection.
#8 Bizzabo
Bizzabo is an end-to-end platform. You can use this hybrid meeting platform in order to plan, promote and measure your event. Bizzabo includes a wide range of features such as attendee networking, on-side guest event check-ins, live polling, attendee networking, and Q&A. This platform also optimizes registration, segments your audience, keeps your events organized, and offers event management with the command center. So Bizzabo is an excellent option for hybrid events.
#9 Gather
A web conferencing platform called Gather features real virtual rooms. With this tool, users are able to move around the area, personalize their workspaces, and communicate with other users just like they would in real life. The customizability options and game-like aesthetics are what make this platform entertaining. Gather is the way to go if you're searching for a fun web conferencing tool to add to your hybrid event.
#10 Scoocs
Scoocs is a top-rated hybrid event tool where you can plan and manage online events. In simple words, Scoocs can help you to create and customize a virtual and hybrid event that develops truly immersive networking experiences, measure performance and feature your brand. This platform allows participants to enjoy a premier hybrid event experience.
Hybrid events can be difficult to organize, but with the right resources, they can succeed. Finding the best platform for your needs is the key. No matter where they are, you can engage your audience with the correct platform.
Apart from that if you want to know about then visit our Lifstyle category.